Multidisciplinary designer
currently working in
Brooklyn, New York.
Contact for availability.
VVVVOID CONFERENCE
SPRING 2017 A.D.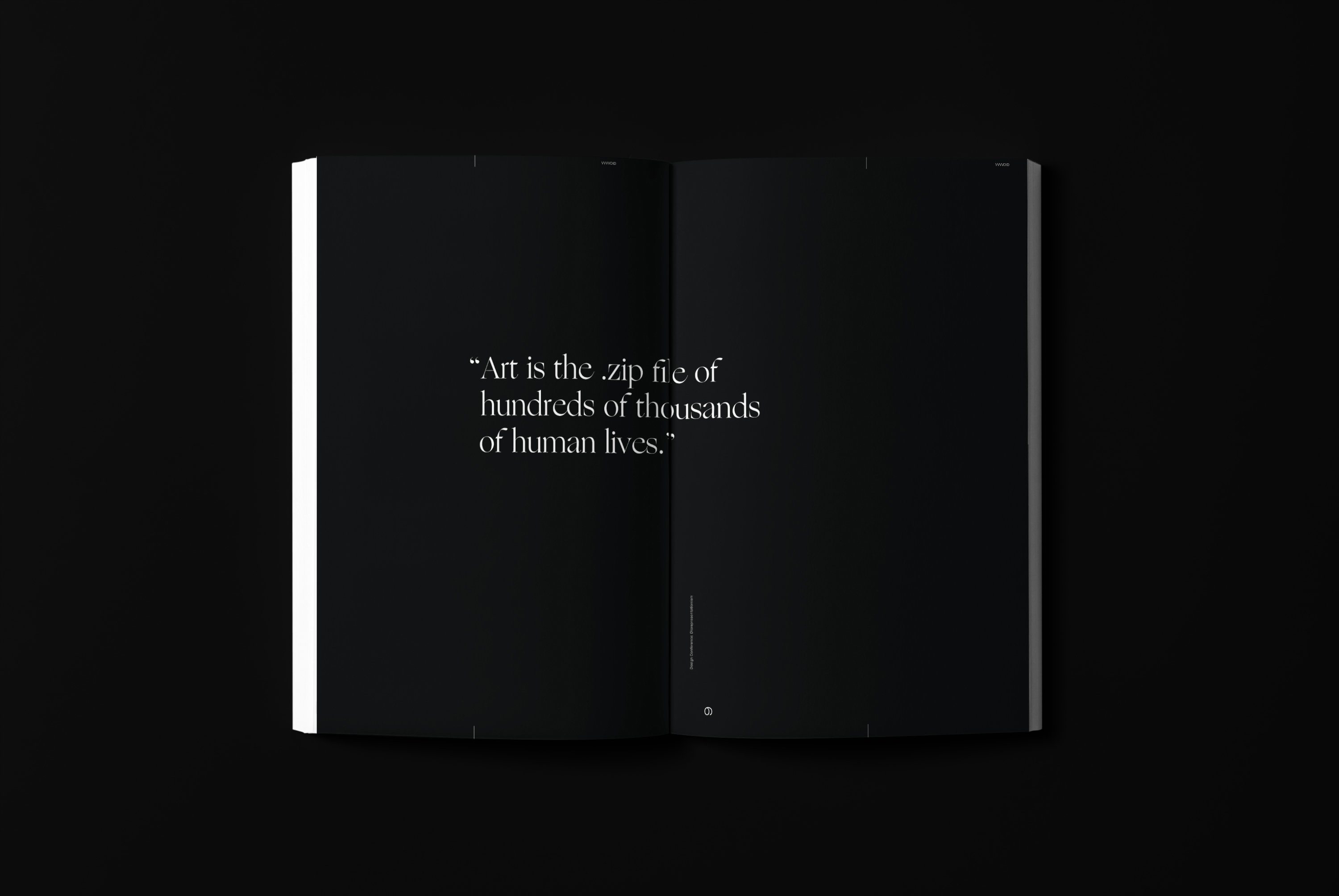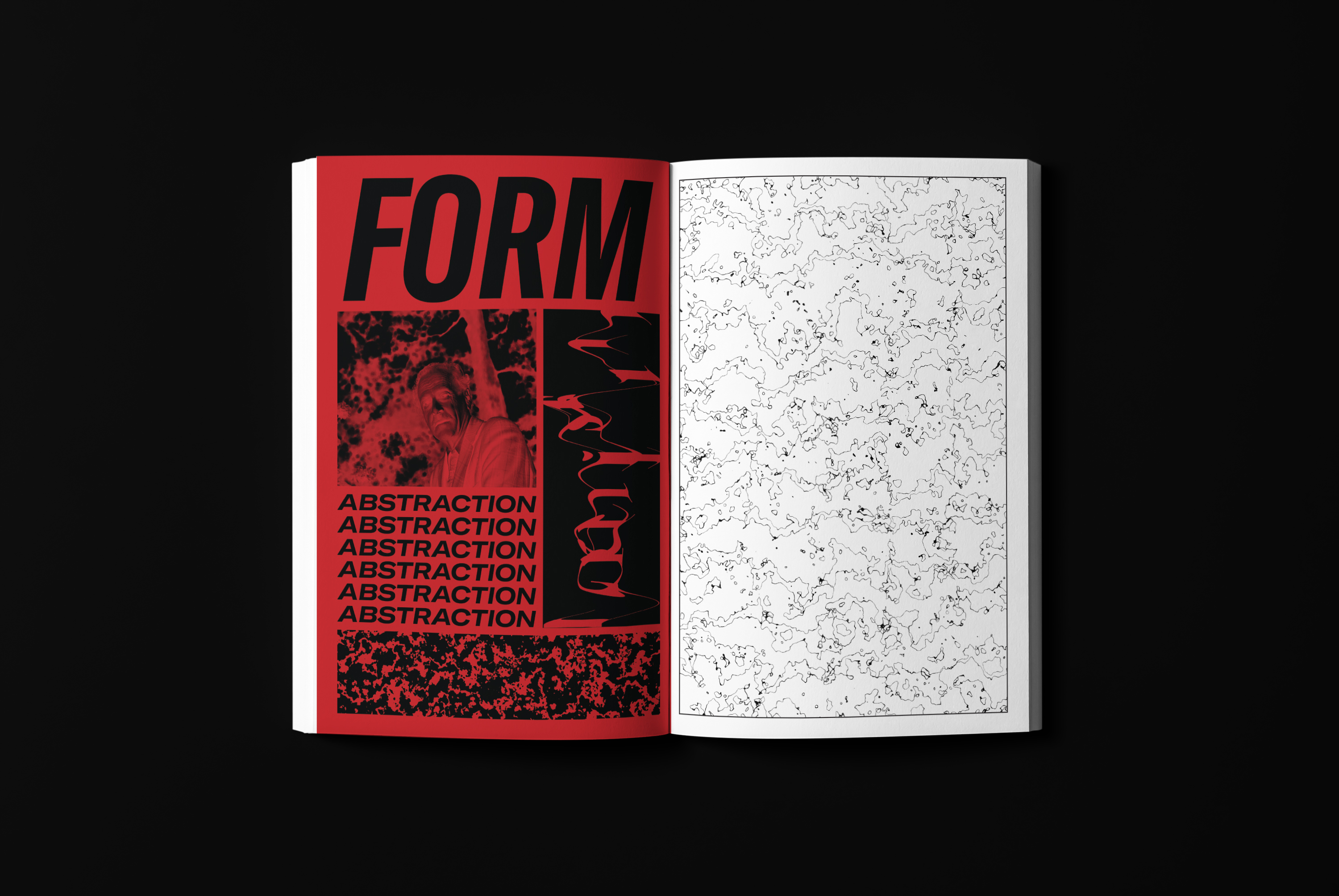 VVVVoid Conference is a conceptual typographic festival based in New York, with the sole purpose of discussing design philosophy on disrepresentative graphic design. It intends to demonstrate how the distinction between form and function will strengthen typographic communication. The festival is based on many existing design philosophies from contemporary designers and curated carefully to spread the common idea.

In essence, this philosophy states that rather than limiting typographic communication to the restrictions of function and content, a redirected focus on form manipulation is much more valuable. While content communicates on a cerebral plane, form communicates on a visceral plane. This conference explores these ideas.

VITRA SUSTAINABILITY
SPRING 2017 A.D.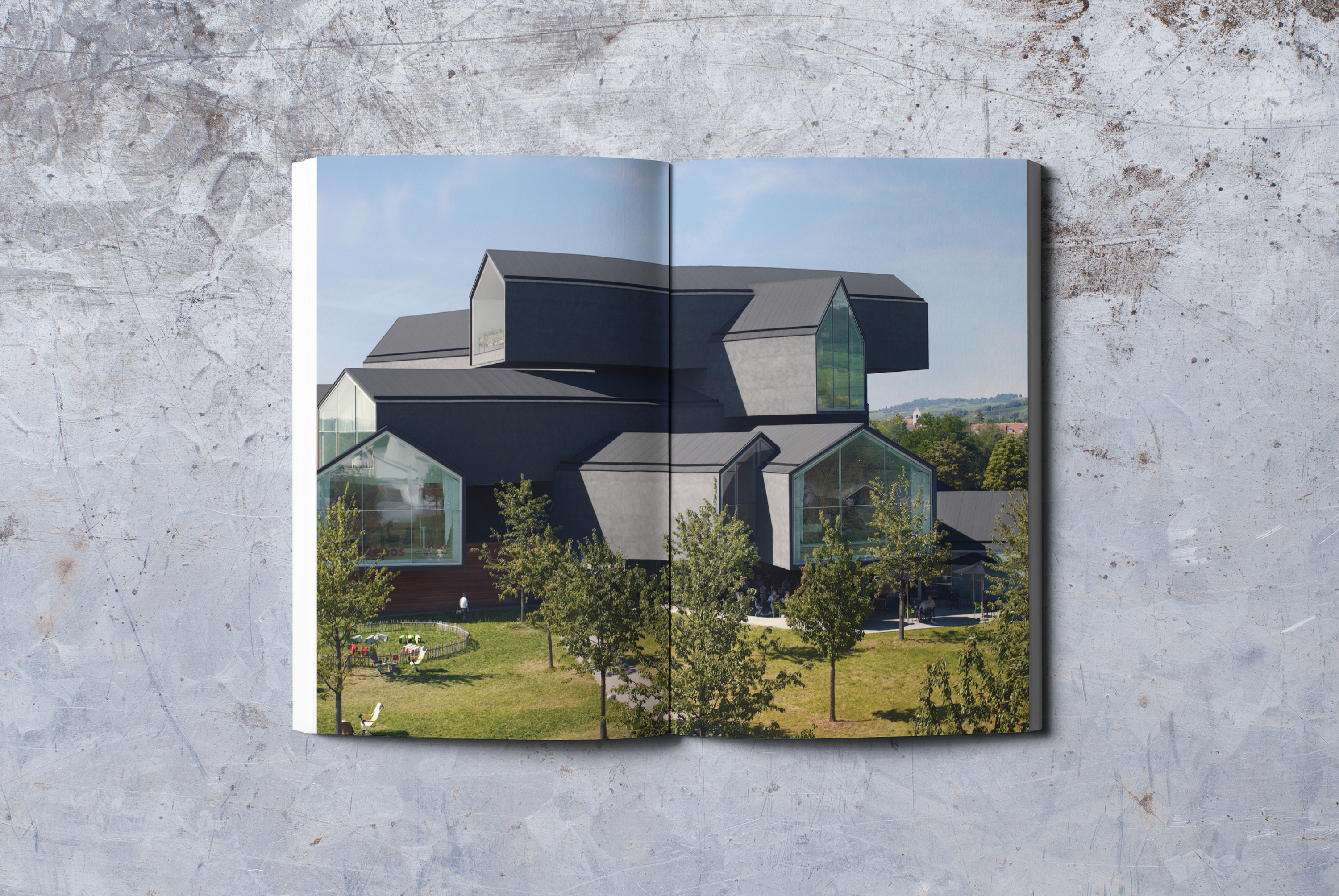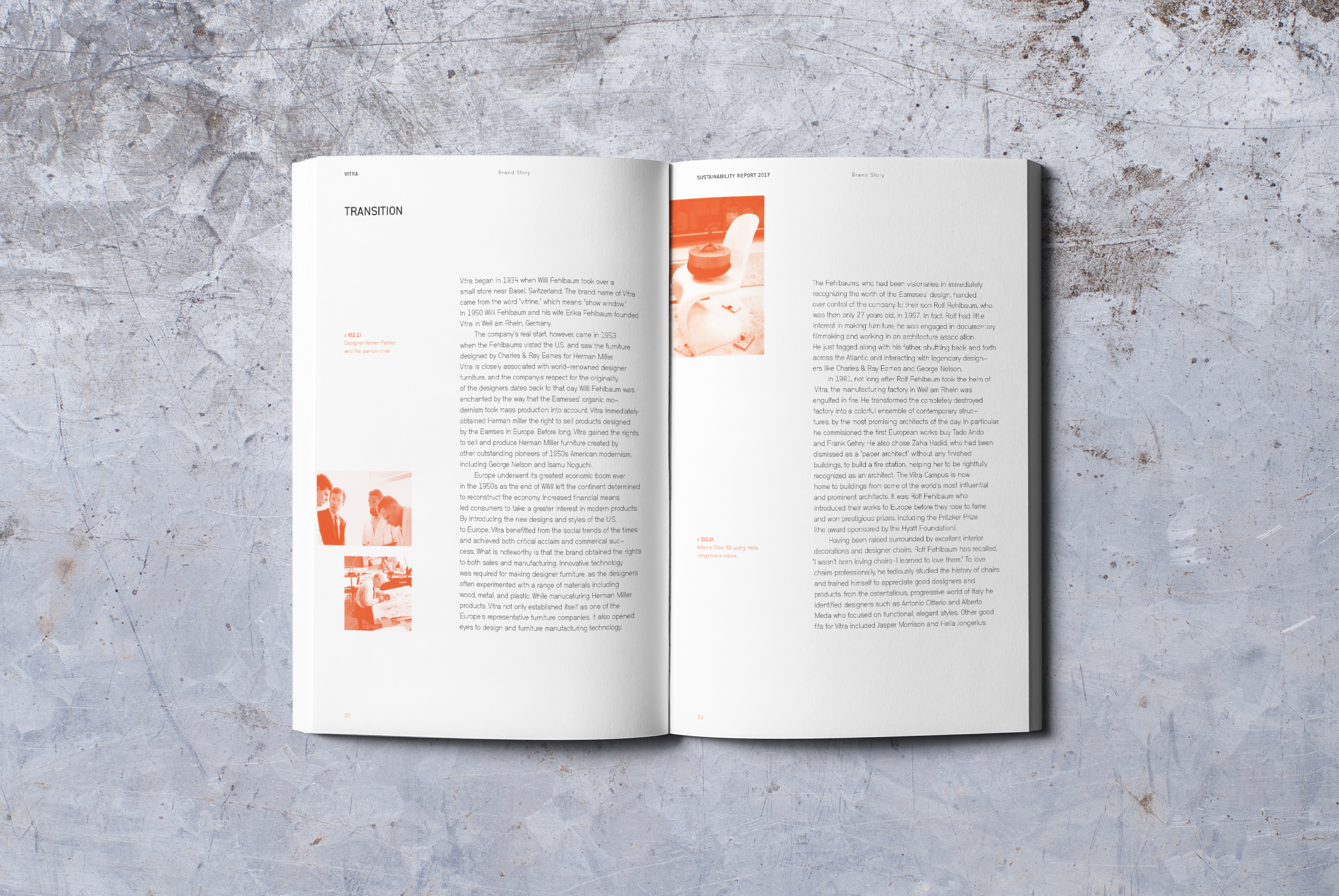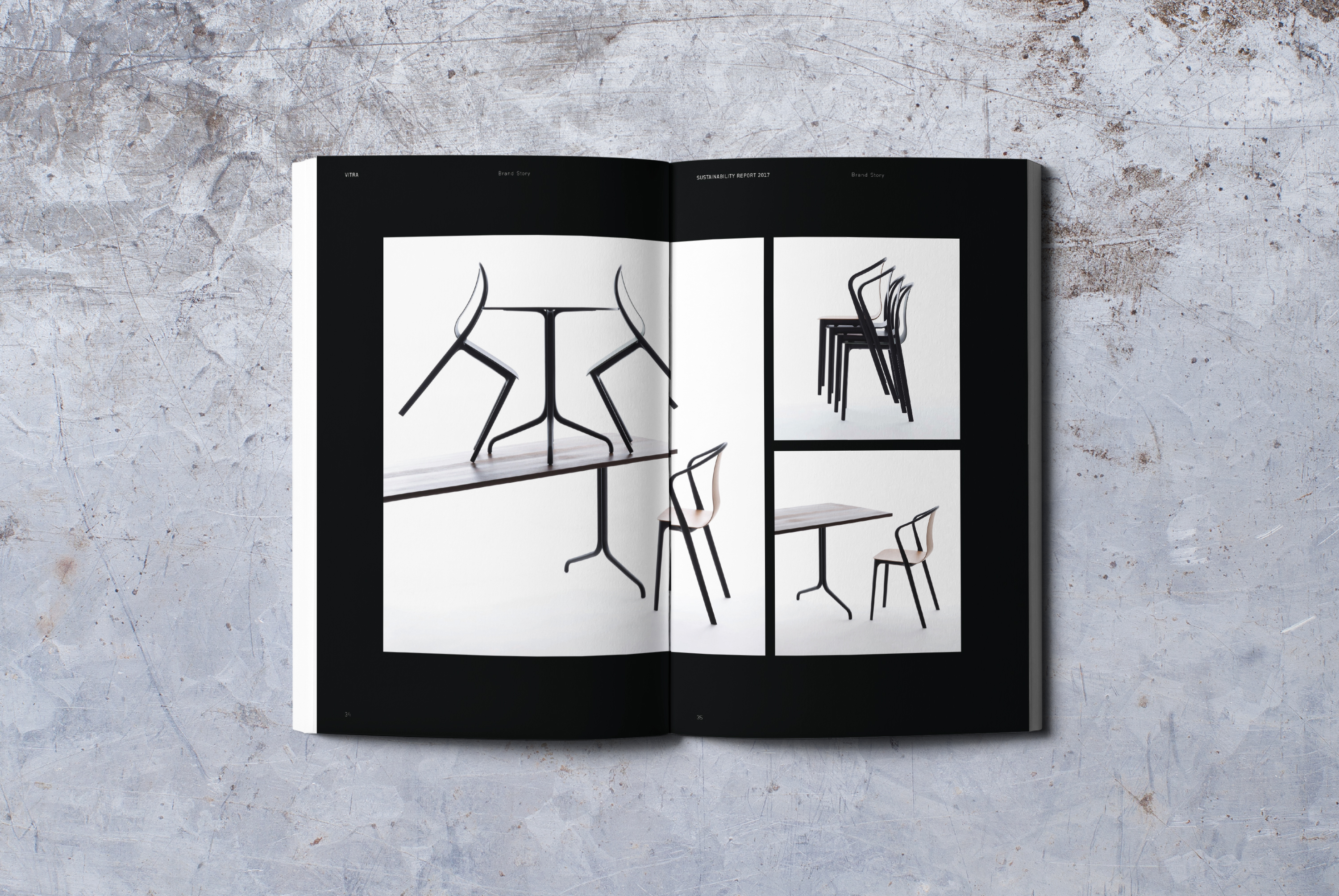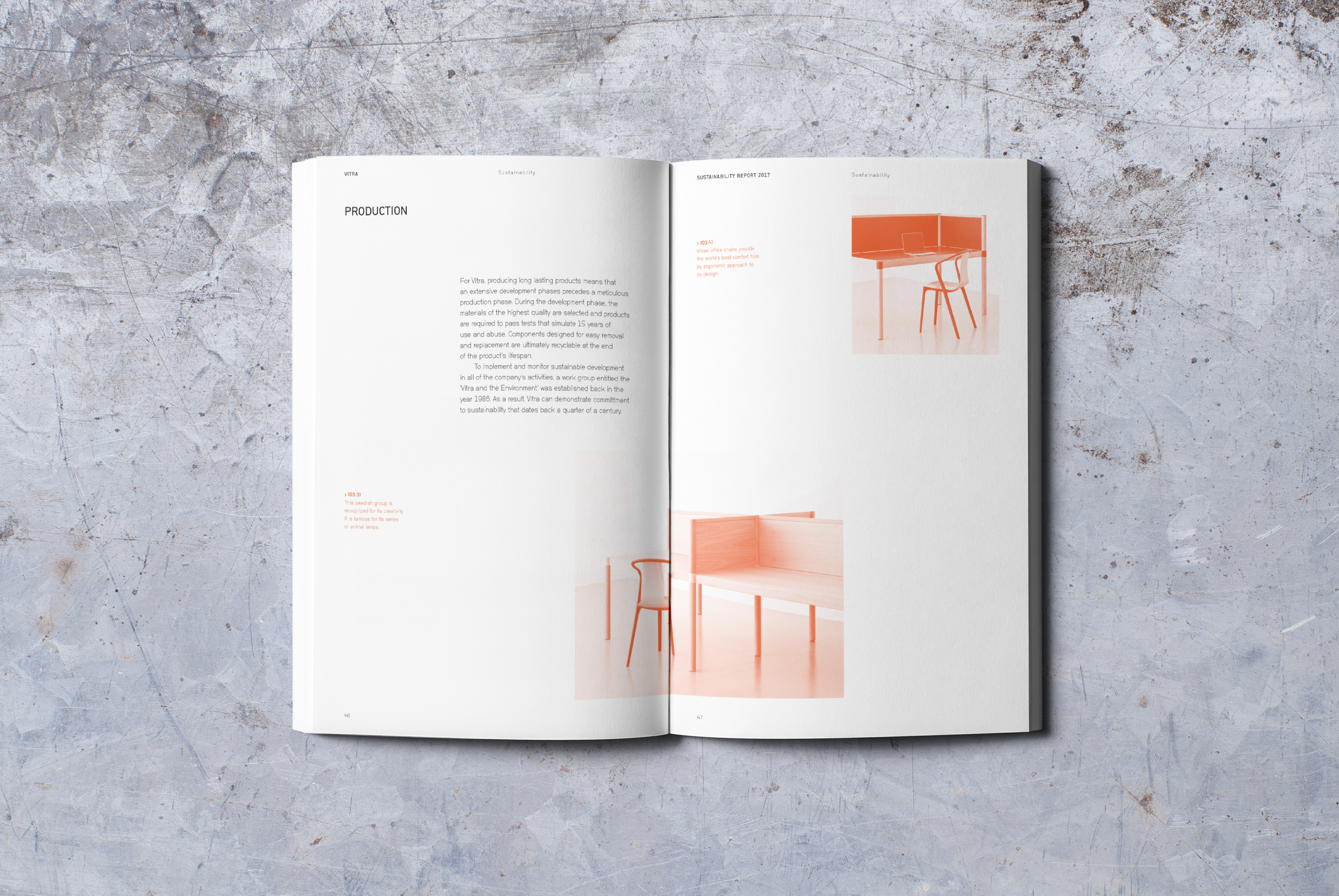 Started in 1934 as a shop fitting company, Vitra set a new turning point in the furniture market in 1957 when it acquired the license to produce the Eames chair from Herman Miller. Since then, the brand has continued to grow by collaborating with contemporary designers selected based on its keen design perspective.

The design strategy for this annual sustainability report is to demonstrate Vitra's strong values rooted in modern design while having a printed platform that asserts the company as environmentally conscious. To execute this concept, the objective was to display a strong typographic layout with an emphasis on getting the information across to the reader while being strategic about paper choice and various formats.

HOG ISLAND OYSTER CO.
SPRING 2017 A.D.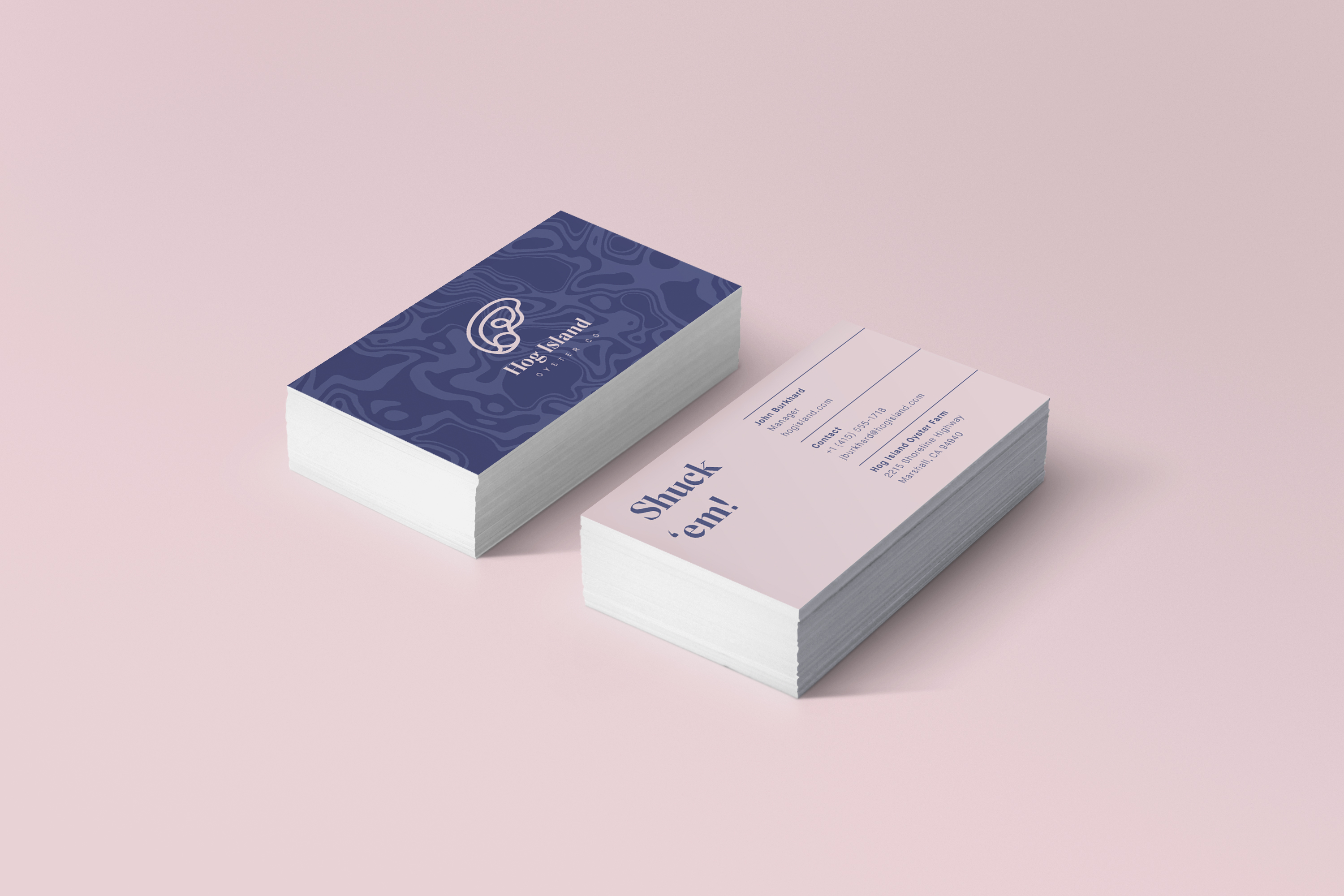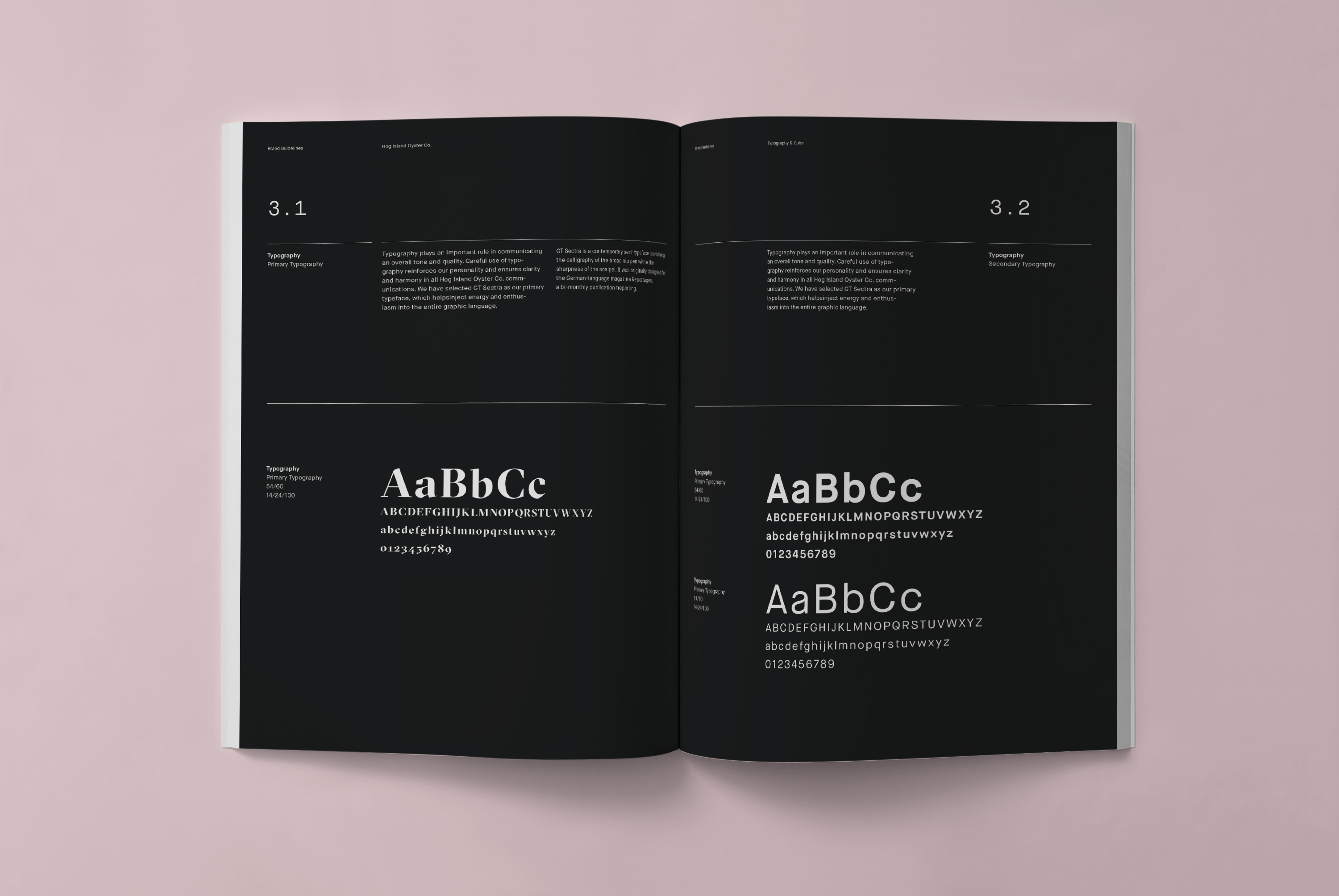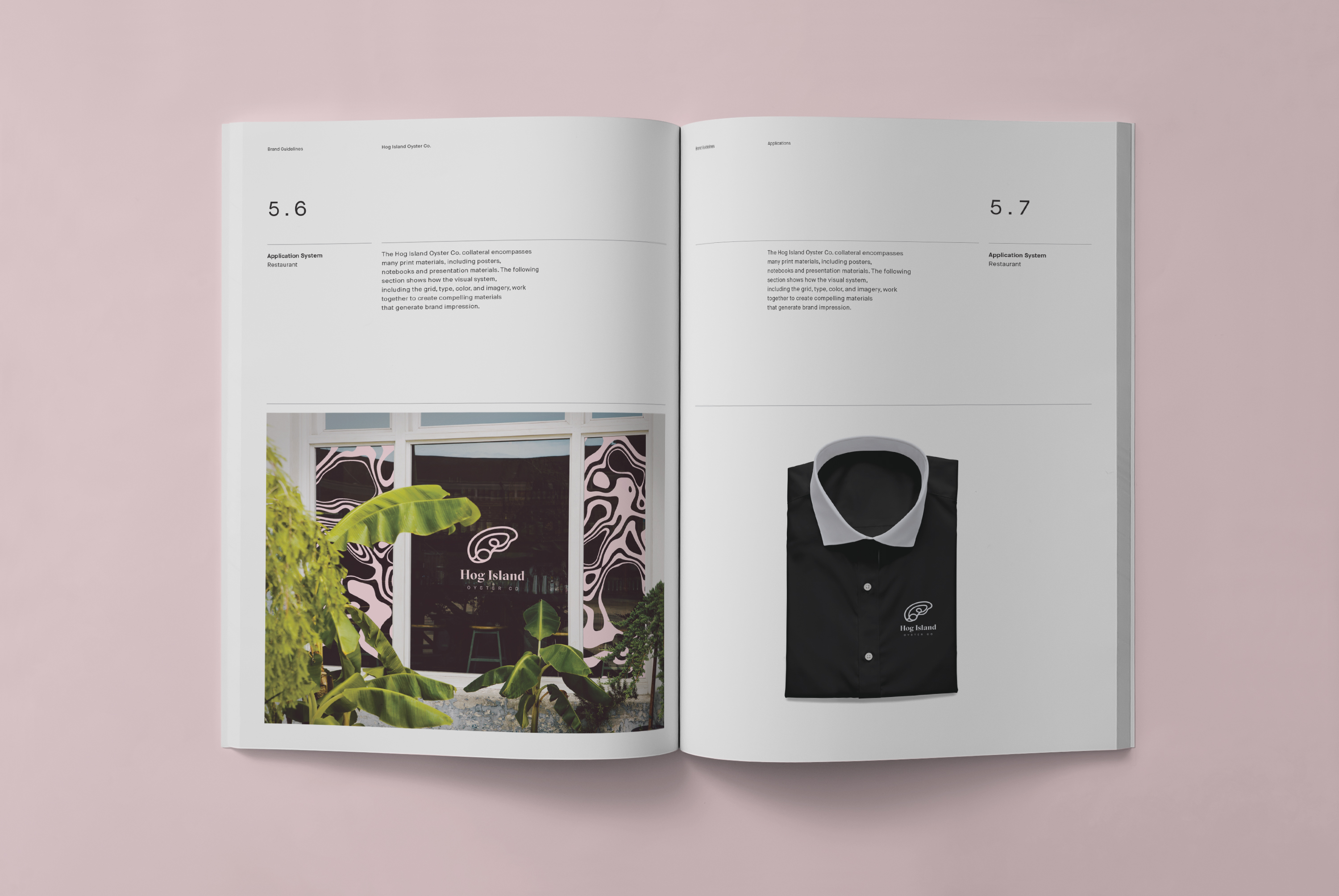 Located in Tomales Bay, on the coast of Northern California, is home to the renowned Hog Island Oyster Co. At its farm located in Marshall, Hog Island Oyster Co. aims to cultivate the highest quality oyster while upholding sustainable efforts. Their meticulous approach to developing sustainable aquaculture is driven by their passion for raising shellfish. Every step and detail is crucial to the harvesting process.

The project was to develop a new graphic identity and create a new branding system that upholds their existing brand values. The strategy for this design was to represent the company's organic approach to oyster cultivation in graphic form. The symbol at face value resembles oyster meat, however, it also takes on the appearance of the island itself. To demonstrate an organic approach, the symbol was hand drawn, then traced with a computer mouse to augment the precision of human handling.
QUANTI APPLICATION
SPRING 2016 A.D.
Quanti Application is a conceptual productivity app that uses monotasking to quantify personal progression. The user creates a task, sets a duration, starts the timer, and stays focused until the task is complete. The intent of the application is to allow the user to increase their focus on a single task orchestrated in a to-do list fashion while combining aspects of task management and gamification on an autonomous platform to make individual progression fun.

The interface sought out to be minimal to allow for a concise and seamless interaction. For the typography, Maison Neue, a quirky san-serif typeface, was used to convey a more playful experience to task management. The primary dark blue that was used in this project was to imply a serious tone to help contrast the playful tone, therefore being a more universal app for Quanti's users.