DEVIL'S TEETH BAKERY
SPRING 2015 A.D.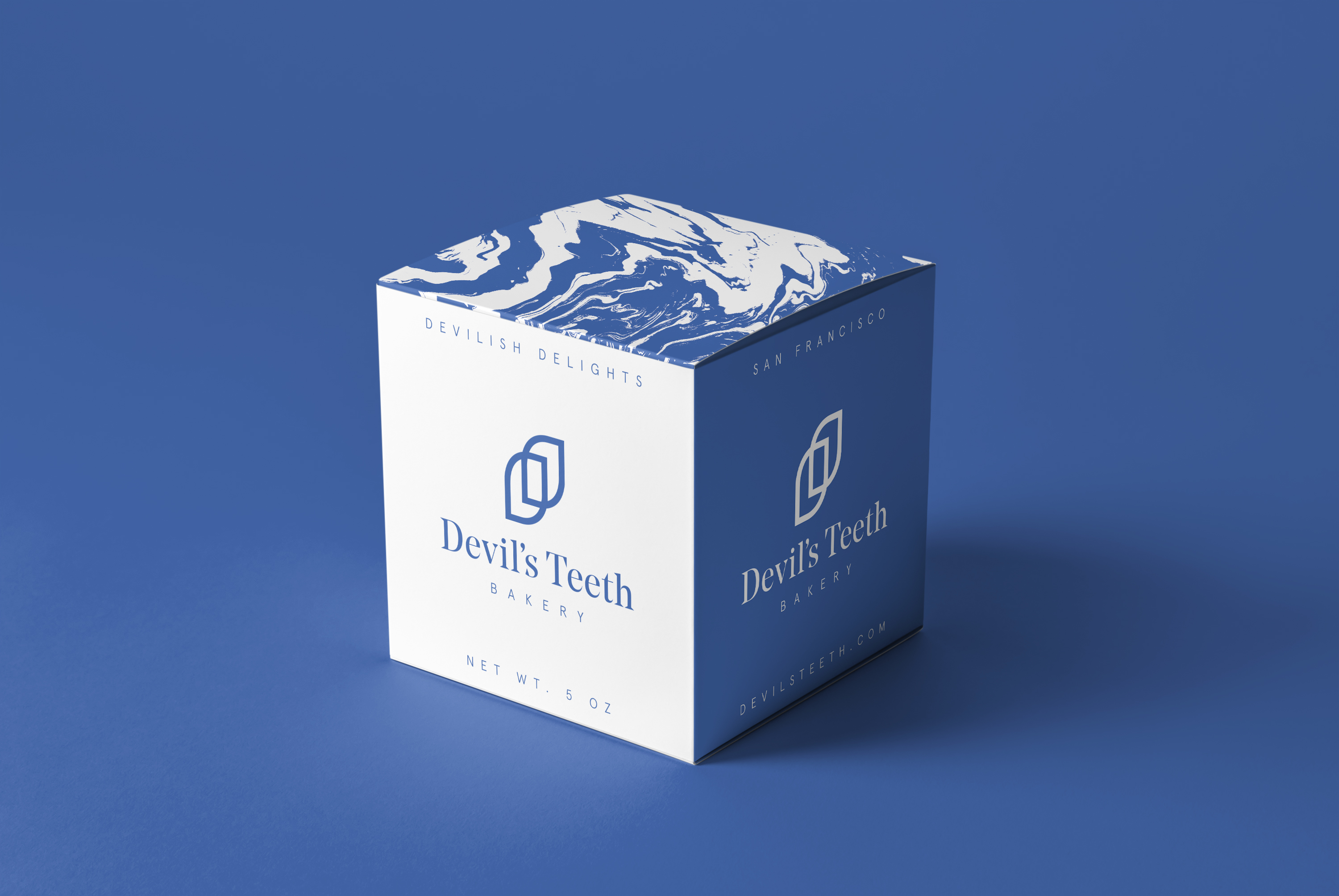 Far in the Outer Sunset district of San Francisco is home to Devil's Teeth Bakery. This community bakery has been seducing Ocean Beach surfers, locals, and tourists with its lineup of sweets and savories. The name of the bakery originates from the rock formations located near the Gulf of the Farallones.

Devil's Teeth Bakery upholds strong neighborhood values. To cater to the audience of this beach community, the strategy for this design was to create a graphic that resembles waves crashing on the beach. Ink and water techniques were used in order to achieve this aesthetic. This experimental method allowed the water to give form to the design. This graphic form also resembles the rock formations which Devil's Teeth Bakery was named after.