HOG ISLAND OYSTER CO.
SPRING 2017 A.D.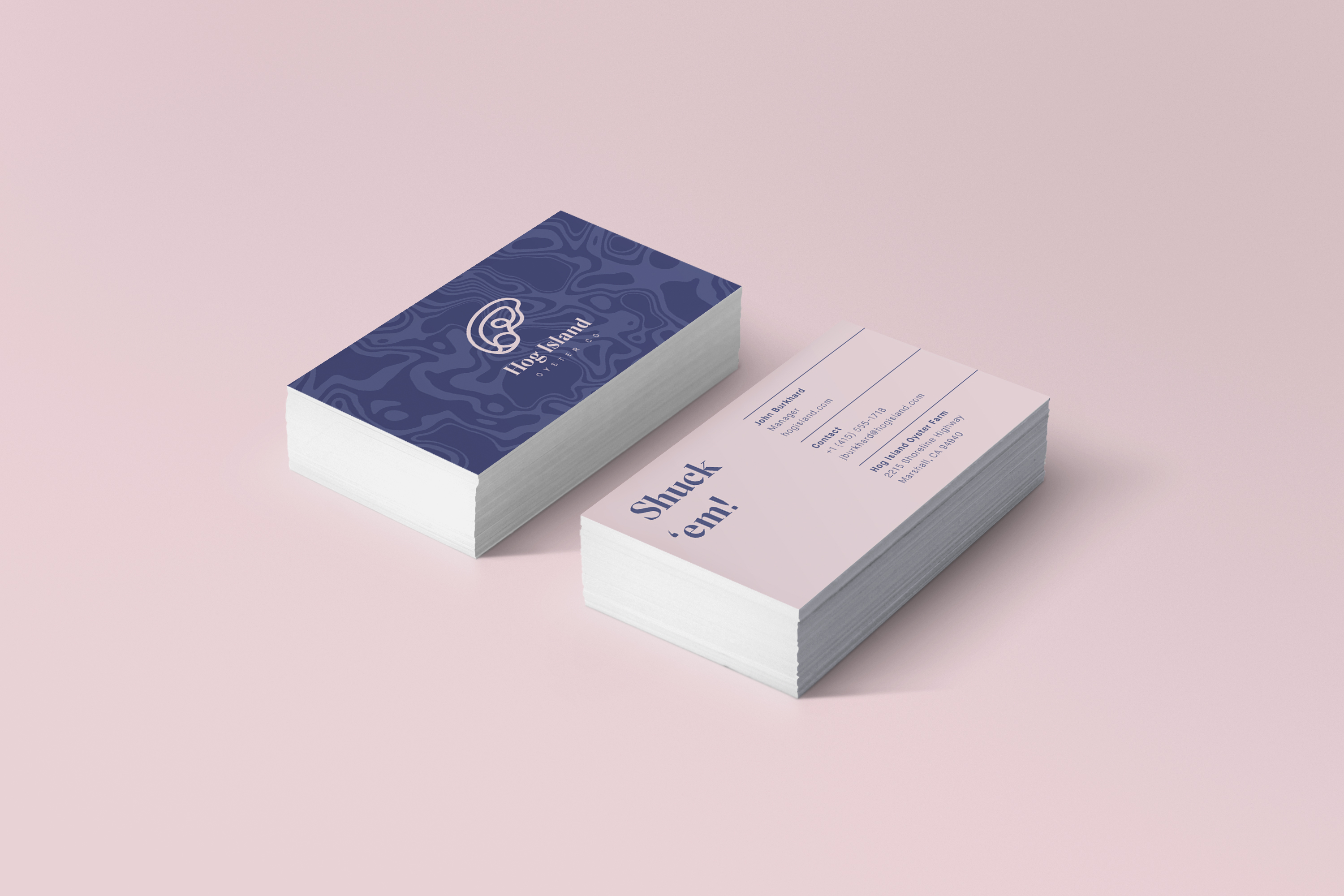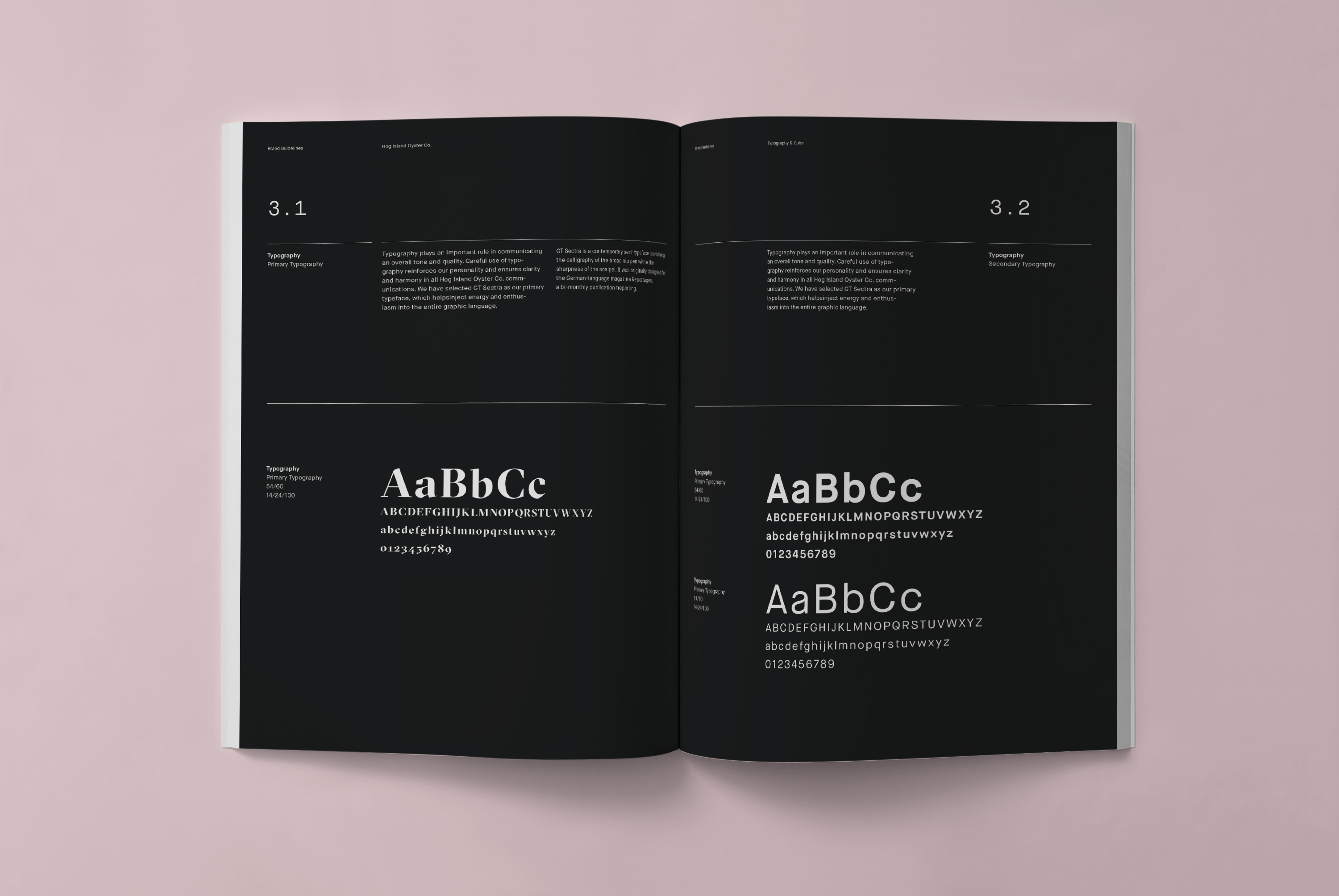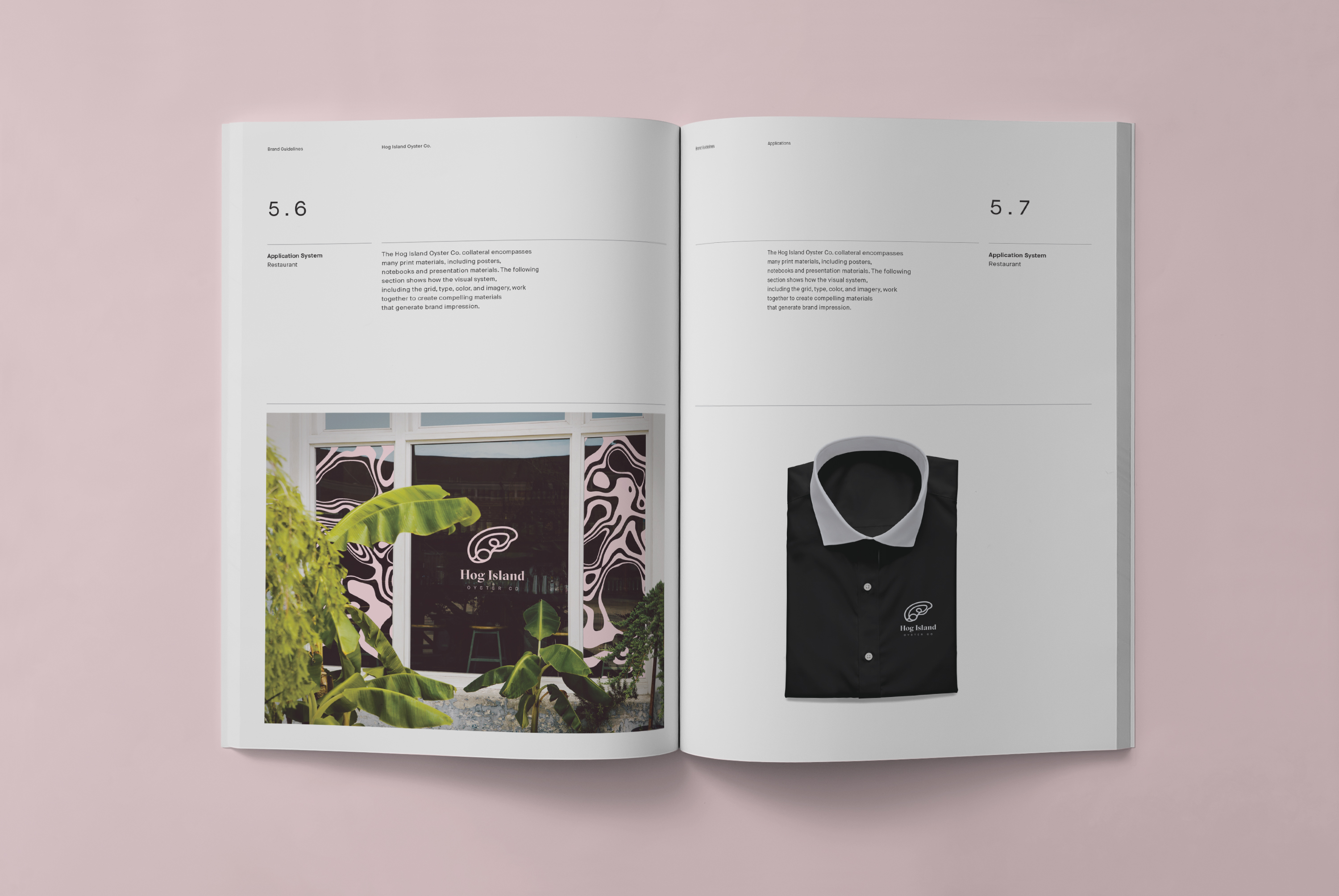 Located in Tomales Bay, on the coast of Northern California, is home to the renowned Hog Island Oyster Co. At its farm located in Marshall, Hog Island Oyster Co. aims to cultivate the highest quality oyster while upholding sustainable efforts. Their meticulous approach to developing sustainable aquaculture is driven by their passion for raising shellfish. Every step and detail is crucial to the harvesting process.

The project was to develop a new graphic identity and create a new branding system that upholds their existing brand values. The strategy for this design was to represent the company's organic approach to oyster cultivation in graphic form. The symbol at face value resembles oyster meat, however, it also takes on the appearance of the island itself. To demonstrate an organic approach, the symbol was hand drawn, then traced with a computer mouse to augment the precision of human handling.